COMPANY STRUCTURE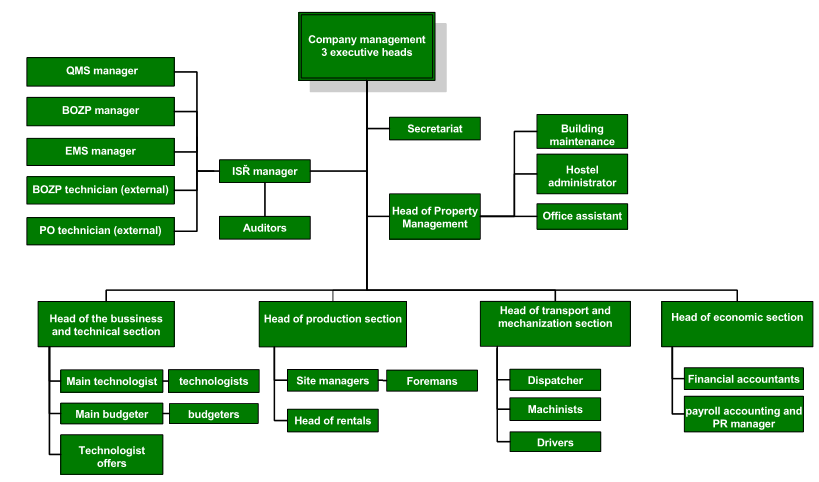 Business and technical section provides complete construction preparation of structures. It ensures project documentation, negotiations with authorities, proces of bids and budgets, construction materials and subcontractors, also solve various technical details. All technicians, mostly skilled engineers are able to independently and flexibly solve the whole phase of preparation. Team of business and technical section is an average of 10 people.
Production section is in charge of building production as such. It consists of a variable realization teams, each managed by site manager. Every building manager has a complete site equipment, tools and other equipment from the company rental. Production department has about 50 people.
Section of transport and mechanization disposes with trucks, excavators and other construction machinery. It provides mainly earthworks and materiál transport. It employs around 15 drivers and machinists.
Property management section ensures operation of the companys industrial park and other property.
Economic section provides management accounting, payroll and tax agenda.